"Well written in a tone that alternates between serious and humorous, Wong's timely, concise, and practical introduction is a quick and leisurely guide to modern financial literacy." ―Booklist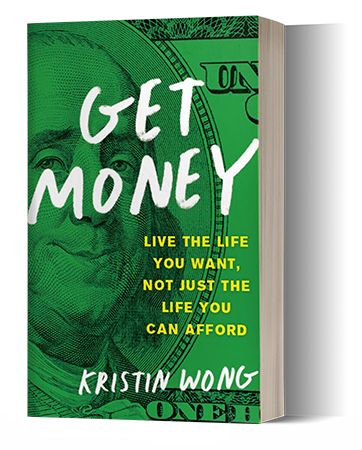 Get The Book
Managing your money is like going to the dentist or standing in line at the DMV. Nobody wants to do it, but at some point, it's inevitable: you need to clean your teeth, renew your license, and manage your personal finances like a grown-up.
In Get Money, personal finance expert Kristin Wong shows you the exact steps you need to take to get more money in your pocket without letting it rule your life.
"Get Money is a smart, fun, and detailed guidebook to your financial life. ―Jason Vitug, bestselling author of You Only Live Once: The Roadmap to Financial Wellness and a Purposeful Life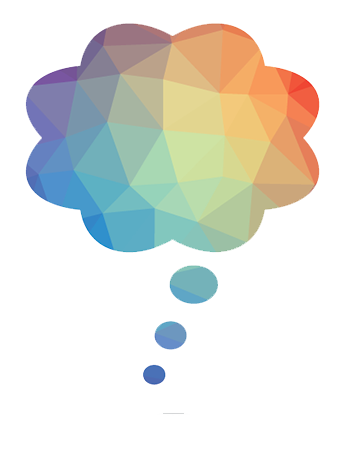 Did you know that
Get Money
readers get access to our exclusive Facebook group? It's a special, warm and fuzzy place where readers can share their personal finance progress, get feedback, and post their very own #GetMoneyWins.
Enter here and meet your fellow money geeks.
"Kristin does the seemingly impossible: she makes learning about money a whole lot of fun. If you want to get money, get this book." ―Liz Weston, personal finance columnist and bestselling author of Your Credit Score 
Stuck on a task you have to complete in the book? Kristin's got you. Visit our video tutorial page for specific instructions on how to do some of the tasks mentioned in the book: open an IRA, pick your investments, fill out a W4, and check your credit report.
Because sometimes you need a little visual help.
"If you want to take your financial life to the next level, you need this book!"
―J.D. Roth, founder of Get Rich Slowly and author of Your Money: The Missing Manual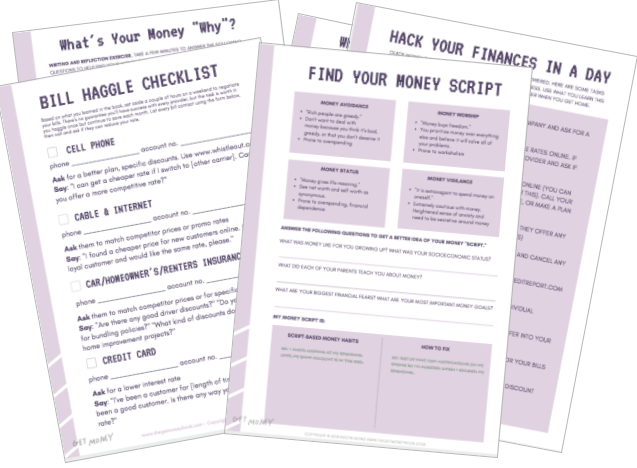 Looking for a specific worksheet from the book? You'll find them here.
From figuring out your budget to brainstorming your money personality, these worksheets will come in handy if you don't want to write directly in the book (or if you want to repeat an exercise!). Hit the button below to download or print out these handy personal finance worksheets.